INVISIBLE BRACES CLEAR ALIGNERS
INVISIBLE BRACES CLEAR ALIGNERS

If you're in need of orthodontic treatment but are concerned about the aesthetics of wearing braces then our Agaram dental Clinic can help. We offer the latest in discreet adult orthodontic treatments such as In-visalign / Clear Aligners.
In a similar manner to conventional braces, In-visalign corrects the positioning of crooked, flared, or gapped teeth using gentle pressure which is applied gradually over time. However, unlike conventional braces, In-visalign uses a series of removable aligners or trays fashioned from clear plastic, that are worn over the teeth rather than fixed to the teeth to give the desired results. In-visalign aligners are suitable for people of all ages and are both comfortable and versatile.

How does the process work?
The first step is to have an initial consultation with our Agaram dental dentist where our friendly team will talk you through the process. Then a series of computerised images, dental impressions, dental X-rays, and photographs of your current smile are taken. This information is then forwarded to the In-visalign laboratory.
Once this information is received, the central laboratory will take a digital scan of your dental impressions to create an on-screen 3D animated model of your teeth, together with a suggested treatment plan. This is the sent back to our dentist in Agaram Dental who will evaluate it and request any necessary changes. At this point we like to show you the diagram so that we can have your input. The good thing about viewing the image is that you get to see how your teeth will look once the procedure is completed. This is something you don't get with any other form of orthodontic treatment.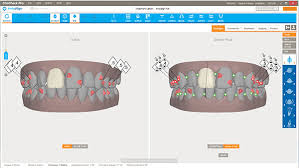 Once the images have been viewed, and the treatment plan is signed off, the central laboratory will use this information to craft your Invisalign aligners. There may be as few as ten or as many as twenty, with each one representing a specific stage that your teeth will need to be at, in order to move on to the next aligner. Once the manufacturing process is complete the aligners are delivered directly to you in one complete shipment. The whole process from initial consultation through to receiving your aligners usually takes somewhere between 4-6 weeks.

So you've got your aligners what next?
Invisalign aligners need to be worn for a minimum of 20 hours per day for the best results and are designed to be removed while eating and brushing/flossing. Each aligner is numbered in sequence and needs to be changed every 2 weeks. This is simply done by replacing the existing aligner with the next aligner in the sequence, and can be carried out quickly and easily by the patient at home. Usually every 4-6 months you'll need to come back to our dentist in Agaram Dental so that we can see can monitor how your treatment is progressing. Once you've reached the last of your aligners and your dentist is happy with the results, it can be removed and the treatment is complete.
Invisalign FAQ's
How do the aligners work?
Unlike conventional brace systems which use a series of brackets and wiring to apply force, Invisalign aligners are worn like a clear gum shield over the teeth. Each one is designed to coax teeth naturally into a certain position before the subsequent aligner can be worn. Gradually over time, and a whole series of aligners later, your teeth become straighter.
What about the benefits of invisalign?
As the name suggests Invisalign aligners are virtually invisible so no-one will ever need know you're wearing them. Because the aligners are designed to be removed so that you can brush your teeth thoroughly, it's easier to maintain a good level of oral hygiene. In addition, because the clear plastic is soft there are no sharp edges to catch your tongue or gums, so they're considerably more comfortable than other forms of orthodontic treatment.
Will Invisalign aligners affect my speech?
There is no evidence to suggest that they will, however as with any traditional orthodontic treatment, it may take a little while to get used to wearing them.
How often do I need to wear my aligners?
To achieve optimum results, Invisalign aligners need to be worn for a minimum of 22 hours a day, however our Church Road dentist will give you more guidance on this.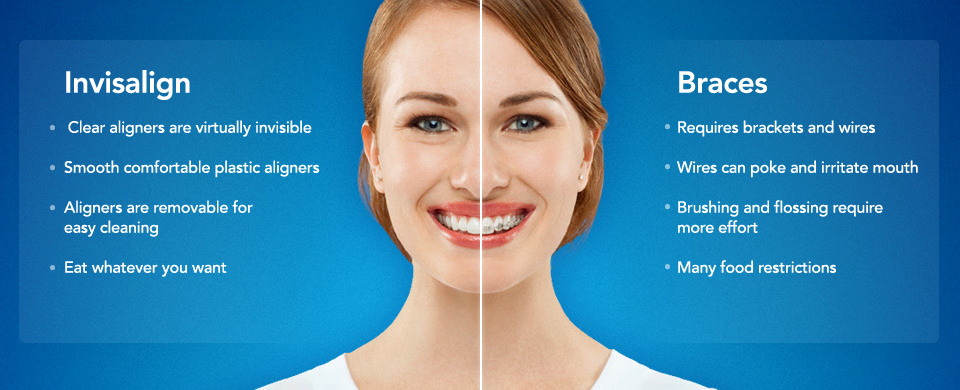 What type of problems can invisalign cure?
Invisalign can correct a multitude of problems including over/under-bites, flared, gapped, or twisted teeth.
Is wearing Invisalign painful?
At the beginning of treatment some people may experience mild discomfort for one or two days when they insert a new aligner. It's described as a feeling of pressure on the teeth and is a normal sign that the aligners are doing their job.
How should I keep my aligners clean?
Again this is something our dentist in Agaram Dental can show you but usually we recommend immersing them in luke-warm water along with special cleaning tablets or crystals to keep them looking clear.

INVISALIGN - TRI EMI PAYMENT available
Since Invisalign is Expensive, we at Agaram Dental have an option to split your payments into three .
Three payments for the course of your treatment .
Suprisingly , Invisalign is not that expensive now .
We give you peace of mind


Dental Video Clips